Copyright © Jovelles Burmese. Made By Serif. Terms of use | Privacy policy




When Only The Best Will Do!

Our breeding cats have been DNA tested to ensure they are free from many heritable issues that can be found in Burmese. This should give you some peace of mind when purchasing a kitten from Jovelles.
JOVELLES CATMANDU
MEET MANNY!


Manny is our stud boy and father to the kittens above - his first conquest. He is a lovely rich brown with good eye colour and overall lovely conformation. He is a very laid-back boy who loves nothing more than lots of love and attention from his human slaves. His second litter is on the way - brown to brown so we will find out if they carry anything!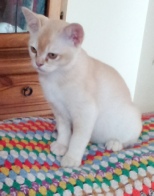 GILROY WHISPERING WILLOW
INTRODUCING "WILLS"
Wills is red girl who has lovely type, coat and general conformation. She has a divine nature and has produced a lovely litter of kittens. Thank you so much Gail and Allan Davies for allowing this girl to come to us.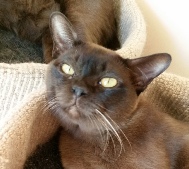 FRASCOTT CUSTARD TART
INTRODUCING 'PINK'


Pink is a very laid-back and loving cream Burmese who incessantly wants kittens - she is not allowed though as she would be in kitten all the time! She has a lovely short and fine coat that has darkened a little due to her love of sunning herself. Hopefully there may be a litter from Pink later in 2015.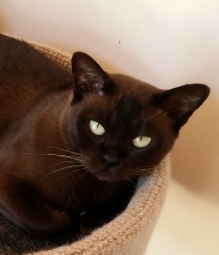 JOVELLES SHAKIRA BELLE
INTRODUCING 'SHACKERS'


Shakira is a lovely girl with great type in every way except her eye colour which is green. She has produced some lovely kittens in the past and we hope to welcome some from Manny before too much more time has passed.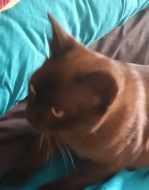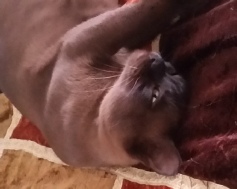 SHYSU SERENADE
INTRODUCING 'BRANDY'

Brandy is a young girl who has brought lots of mischief into the house. She has a lovely coat, short and fine, beautiful eye colour and is an all-round lovely girl. We expect to have babies from her in the not too distant future.